03 Jun 2021
Dame Cally Palmer headlining Oncology Professional Care on 9-10 June 2021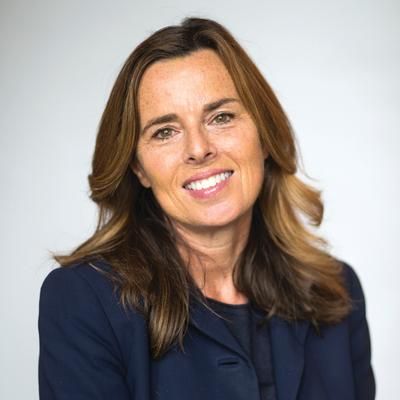 The inaugural Oncology Professional Care on 9-10 June is focused on bring the oncology community together and uniting professionals across different care settings and job functions. The important questions we're tackling at the event is how to get cancer services back on track following Covid-19 and what we can learn from the pandemic and adopt as part our future working.
The Keynotes

With that in mind, we're delighted the National Cancer Director, Dame Cally Palmer, is delivering our opening session and updating us all on NHS England and NHS Improvement's guidance for getting the NHS Long Term Plan back on track. Cally is also on hand to answer your questions. She will be able to also reflect on implications for the cancer workforce, updates on diagnostic capacity and other emerging priorities due to the pandemic.
How different professions have dealt with the pandemic in their front-line roles has thrown up lots of positives and negatives. Examples from primary care, nursing and pharmacy will share their experiences through Dr Anthony Cunliffe, Mark Foulkes and Nisha Shaunak respectively. They'll also share their thoughts for the future on how their learning from the pandemic will affect their future practice.
Cancer Alliances have become the main organisations driving change locally and have adapted to the emerging ICS frameworks in their geographical areas. They're united in collaborating with local partners and meeting the aims of the NHS Long Term Plan. All the Cancer Alliances have fantastic examples to share where they have collaborated, innovated, or used new technologies to transform cancer care.
For our keynote we have Lisa Galligan-Dawson from Greater Manchester Cancer Alliance, Emma Kipps at RM Partners Cancer Alliance and Naser Turabi at North Central London Cancer Alliance putting the spotlight on their organisations and what they've been doing.
Finally, covid-19 has had an undeniable impact on cancer diagnosis and treatment. The aftermath of the pandemic has major implications for cancer services, and it is likely that our pandemic experiences will alter the way things are done. Offering their reflections on the future for cancer services are Geoff Bellingan, Medical Director at University College London Hospitals and Macmillan's Head of Policy, Sara Bainbridge.
These keynote sessions will provide essential information, examples of best practice and important updates relevant to all areas of the cancer workforce.