21 Feb 2022
Registration Opens for Oncology Professional Care 2022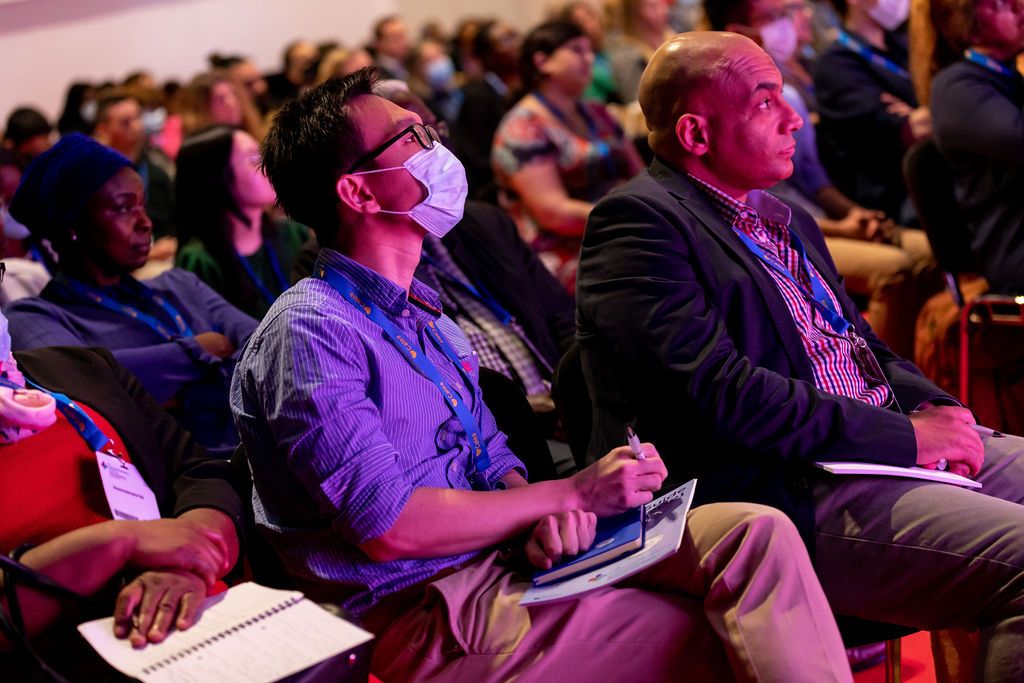 Registration Opens for Oncology Professional Care, new world-class event to unite oncology professionals across the UK
CloserStill Media, organisers of Oncology Professional Care, taking place at ExCeL London on 24-25 May 2022, are delighted to announce that registration is now live.
Oncology Professional Care provides powerful, CPD certified content, free of charge to all oncology professionals, ranging from consultant oncologists and haematologists to oncology pharmacists and cancer nurse specialists. We also bring together primary and secondary care. Following a successful virtual event in June 2021, the team are excited to bring this face-to-face event to support and educate the UK's oncology community.
Healthcare professionals can secure their tickets online here.
Our content has been created with the support of key organisations such as NHS England and NHS Improvement, Macmillan Cancer Support, Cancer Research UK, BOPA, and UKONS to provide all professional groups in oncology with relevant, cutting-edge clinical content.
Key topics being covered at this year's Oncology Professional Care include:
Clinical excellence in surgery and therapeutics – Sessions are focused on best practice sharing around specific cancers and updates on developments in treatment for radiotherapy and chemotherapy.

Improving early detection and diagnosis – Hear key updates on screening programmes such as Lung Health Checks, PSA and FIT as well as important information around Rapid Diagnostic Centres and the Faster Diagnosis Standard. NHS England and NHS Improvement will be sharing details around the Covid-19 recovery plan.

Advanced Cancer Treatments and Technologies – Find out about innovative new immunotherapies and advances in diagnostics, robotics, Artificial Intelligence and how genomics and personalised medicine is playing an increasing role in diagnosis and treatment.

Living with and beyond cancer – Gain insights from patients who have survived cancer, understand in more detail health inequalities in cancer and the key input of psycho-oncology. There's also a strong focus on prehab and rehab.
The conference programme is available to view here.
The organisers, CloserStill Media, specialise in global professional events within the healthcare and technology markets. The healthcare portfolio includes some of the UK's fastest-growing and award-winning events, such as Health Plus Care, The Clinical Pharmacy Congress, The Dentistry Show, The Pharmacy Show and Acute & General Medicine.
It is a market leading innovator. With its teams and international events, it has won multiple awards, including Best Marketer – five times in succession – Best Trade Exhibition, Best Launch Exhibition, and Sunday Times Top 100 Companies to Work For – four years in series – among others.
CloserStill Media delivers unparalleled quality and relevant audiences for all its exhibitions, delivering NHS and private sector healthcare professionals from across occupational therapy, pharmacy, dentistry, primary and secondary care with more than £16m worth of free training.
Should you wish to sponsor, speak, or exhibit at Oncology Professional Care, please contact Lucy Clarke on: l.clarke@closerstillmedia.com
For delegate enquiries, please contact Heidi Rasanen on h.rasanen@closerstillmedia.com