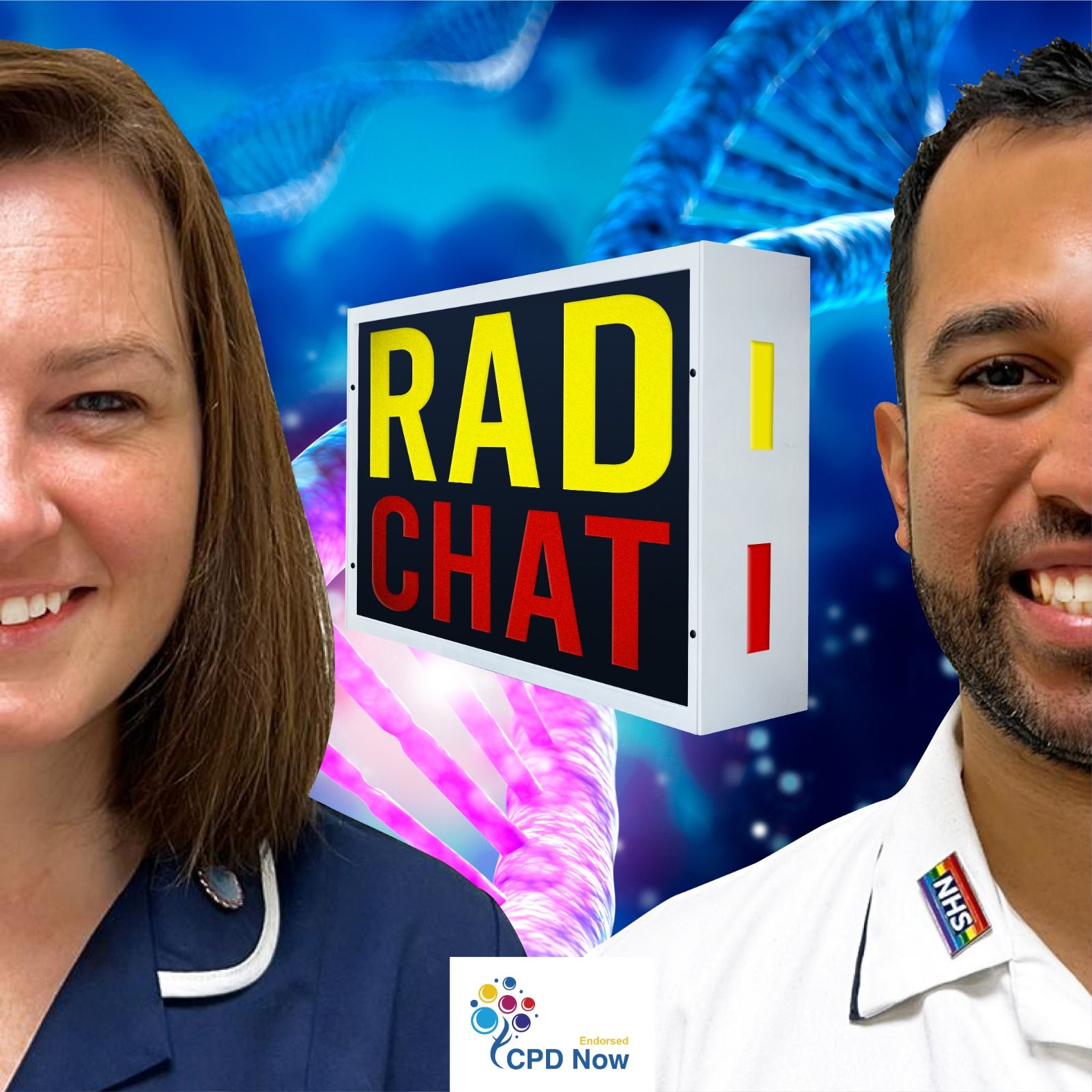 Rad Chat is the first therapeutic radiographer led oncology podcast, designed for cancer patients, health care professionals, academics, and researchers.
The podcast is hosted by Jo McNamara and Naman Julka-Anderson, who have unique backgrounds, bringing specialist knowledge and skills to the conversation, with over 25 years of experience between them.
With over 50 episodes now available, they've hosted amazing guests, including Rachel Moses, Charlotte Beardmore, Beverley Harden, Liz O'Riordan, Dr Richard Simcock, Dr Kathryn Mannix and Steve Bland to name just a few. Endorsed by CPD Now, it is a great way to undertake CPD on the go.
Rad Chat podcast has also produced an informative series of podcast episodes around radiotherapy as a treatment modality. These may be particularly informative for those who don't know much about radiotherapy.
Rad Chat is available to access on all podcast platforms including Spotify, Apple Music, Sound Cloud etc and produces content for the many social media platforms. Give us a follow @Rad__Chat.
Jo and Naman are particularly pleased to be the Oncology Professional Care official podcast and we hope to be able to speak to lots of presenters and attendees at the event to help disseminate knowledge and learning to a wider audience. So come and find us in our audio booth for a chat and the opportunity to feature as a guest!