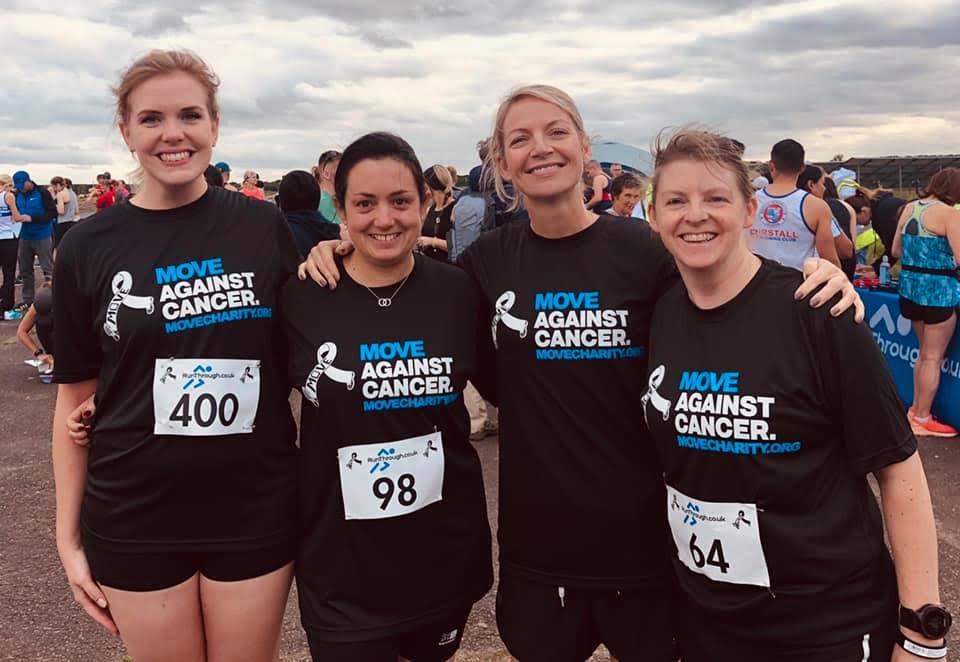 Our mission is to support and inspire people diagnosed with cancer to move against cancer.
MOVE offers a free 8-week online building foundations programme for 13-30 year olds living with cancer. These are led and designed by MOVE Level 4 Cancer Rehab Specialists.
5k Your Way is a support group to encourage those living with and beyond cancer, their families and friends, and those working in cancer services to walk, jog, run, cheer or volunteer at a local 5k Your Way group.
Move Your Way Resources: Blogs, Move Your Way sessions, YouTube Channel, Workshops and the Move Against Cancer Podcast.