Defiant Beauty Itchy Skin Oil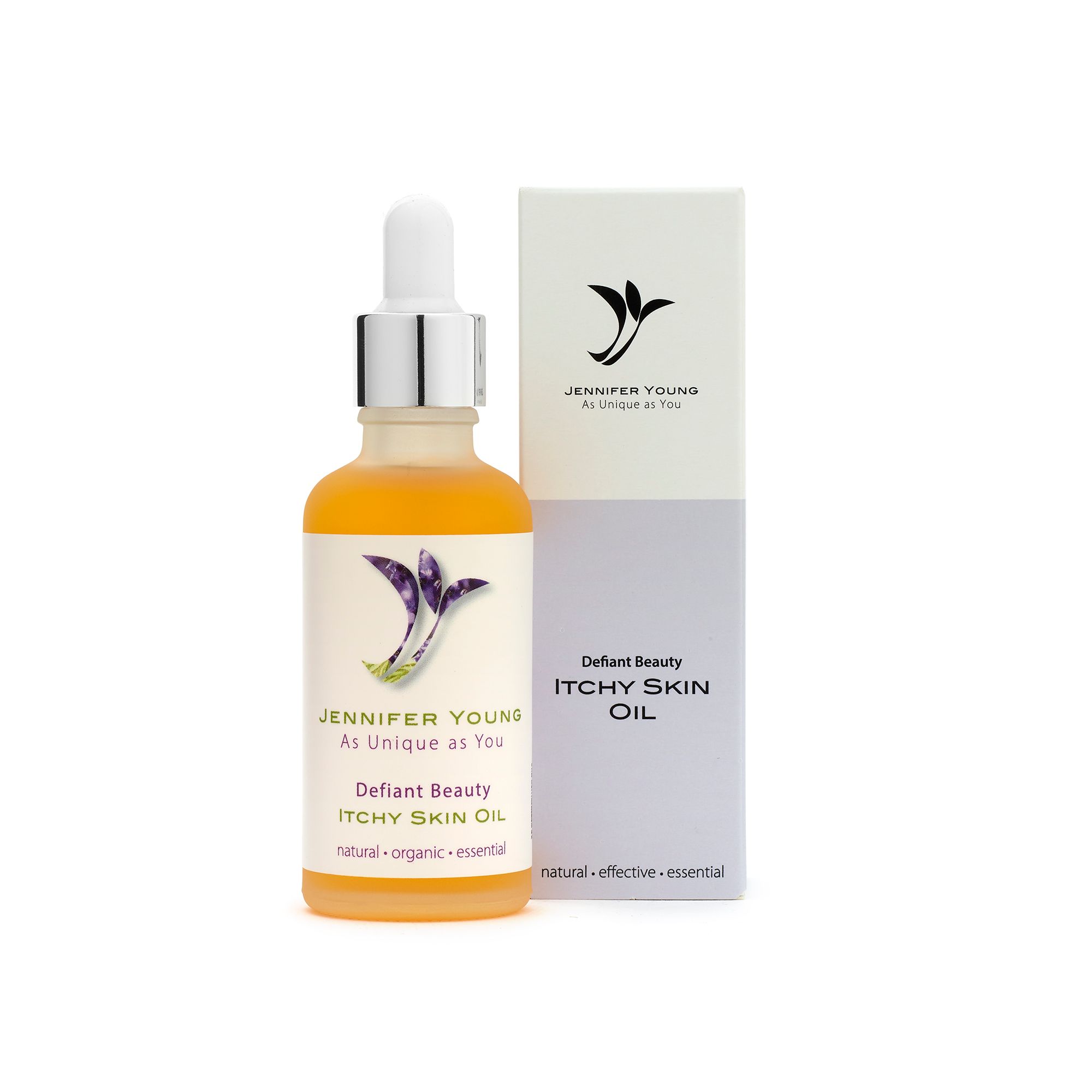 The Jennifer Young Collections were created with the help of an NHS cancer centre, using real patient feedback. Itchy skin was the very first side-effect that the patients wanted to be addressed in their skincare.
Itching is a very common side-effect of treatment for cancer and is often accompanied by dry, sore, sensitive skin. This specialist, natural, gentle body oil alleviates irritated skin, to increase comfort and restore calm.
A multi-tasking miracle moisturiser, reducing itching, regardless of the cause. Key ingredients include gentle Apricot Kernel Oil, healing Calendula and rejuvenating Rosehip Oil. This easily absorbed oil does not contain any essential oils and is naturally fragrance free. A blend of 5 completely natural oils, including nourishing calendula.
This naturally fragrance-free oil was formulated especially for skin as it undergoes and recovers from chemotherapy, radiation treatment and surgery.

Apply only a small quantity of this luxurious oil.

Directions:

To use, warm a small amount of oil in the hands and apply in gentle sweeping motion over the affected area. Use twice a day, more frequently if required.

Ingredients:

Prunus armencia (apricot kernel oil), Helianthus annus (sunflower oil), Prunus persica (peach kernel oil) , Calendula officinalis (Calendula), Rosa rubiginosa (Rosehip Oil), Tocopherol (vitamin E)