19 Nov 2022
BASO Annual Scientific Meting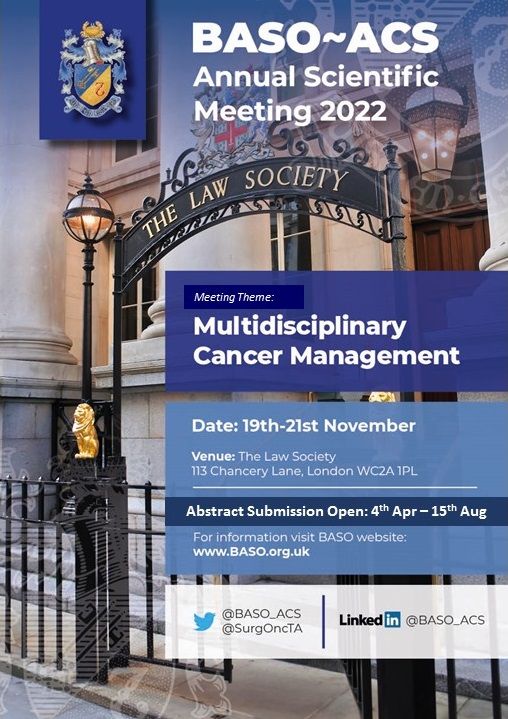 We are delighted to welcome you to #BASO2022 Annual Scientific Conference which will be held in-person at The Law Society, London.
CALL FOR ABSTRACTS
ABSTRACTS SUBMISSIONS NOW OPEN: 4th April - 15th August
Abstracts are invited on all cancer related topics for Research, Audit & QIP, Trainees, Medical Student and MDT prizes. Click below more information and to submit abstract.